VIRTUAL & AUGMENTED REALITY
SOLUTION FOR BUSINESS
Created by experts, SmartEye delivers solution to help businesses achieve their goals through Virtual Reality and Augmented Reality.
Introducing Virtual Reality
& Augmented Reality
for Business
VR and AR technology helps businesses to plan their strategy, train workers, engage audience, reduce cost and maximizing safety.
OUR SERVICES
---
Handled by experts and professionals, our services scope into six categories :
Virtual Reality 360 Photo

Capture more than just a photo. 360 degrees photo let you see whole perspectives of your events, data-taking location and your co. Get HD 4K quality to showcase your product and maximize insight of your audience.

Virtual Reality 3D Renderring

In VR 3D Rendering, we are not just doing a render. Our experts will apply and transform your design into Virtual Reality, so you can decide and execute your strategy better with lower cost and higher safeness.

Interactive 3D Virtual Reality

A better way to communicate with your clients. Our Interactive 3D VR create virtual 3D environment for business needs you can interact with. It makes your business presentate better, train your workers with simulation with better results, plan your strategy, and engage your audience.

Virtual Reality Rental Corner

Thinking of having instead of buying? VR Corner provides you high quality VR headsets to support your business events, presentation, project, and many others.

Virtual Reality 360 Video Production

Take your live streaming documentation to the next level. Presenting VR 360 Video Production, record anything in highly immersive video in real time. Get instant wow from your audience.

Virtual Reality Drone Tour

Capturing the whole panoramic view is not enough. VR Drone Tour made your 360 video into Virtual Reality with HD 4K quality. Shows how things look like and how it feels from full view above 100 Meters to support you to plan better and decide better.

Augmented Reality Interactive

Jasa pembuatan Augmented Reality interaktif untuk bisnis anda. Dengan menambahkan konten digital ke dunia nyata, Augmented Reality (AR) dapat membantu audiens anda bekerja dan belajar secara efektif dan efisien, mempresentasikan produk secara maksimal, dan membantu anda memutuskan pilihan dalam strategi bisnis.
Free Consultation
We love to help you decide the type of VR or AR you need to achieve your goals.
Target Oriented
we prioritize finish your request in time.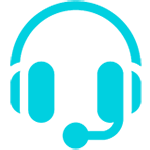 Customized for business
Your wish is our command. Our team will deliver the product exactly as previously discussed.
Delivered from Experts
your requests will be handled by professionals and experts only, promise.
HOW VR AND AR HELP YOUR BUSINESS
---
Easily Applied Anywhere
The result of the work will be given in embed code. Display anywhere including in your company web or mobile application.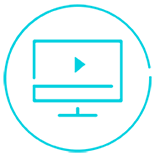 Higher Impression in any Presentations
VR and AR helps you to amaze your audience and get better impression of your business.
Engage Everyone
Our immersive technology results in trusts and engagements both from your audience and workers.
OUR CLIENTS
---
Since 2017, SmartEye has been trusted to help businesses achieve their goals.
Free Consultation,
for you, always.
There are 6 categories of services we provided for your needs. Want to know what's best for you? Enjoy your free consultation.